Glock Electric Toy Gun Gel Blaster
customers are viewing this product
Firing Range: 70-100 feet
FPS: 200-220
Ammo Size: 7-8mm
Ammunition loading: 50+

Product includes: Glock Gel Blaster, tactical flashlight, goggles, USB charger, a pack of Gel Ball [5000Pcs].
Shooting mode: semi-automatic single shot / fully automatic continuous fire
Supports two voltage modes

Normal mode: rely on the built-in battery of the 7.4V pistol to fire normally.

High-speed boost mode: adjust the switch to 14.8V mode, mount a tactical flashlight, and achieve high-speed shooting through 2X7.4V batteries.

[High simulation]:The appearance is very close to the real Glock. Be careful not to shoot people to avoid misunderstanding.
[High rate of fire]:The powerful electric motor makes its rate of fire much higher than that of ordinary toy guns. At the same time, the magazine can hold a large number of water bombs for continuous and rapid shooting.
[Safety Blaster]: Gel blaster is a launcher toy that launches the fragile Gel balls as a projectile, so when the water bomb is ejected, it will burst immediately after encountering obstacles, forming a pile of small fragments. Once dry, they will completely disappear. They don't stain clothes. Like our common water gun, NERF, suction cup launcher, it is a safe toy launcher that will not cause harm to people or objects.
[Best Outdoor Game Choice]: For young children, shooting guns can be a fun, challenging and positive experience. It involves physical exercise, targeting skills, observation and endurance. This is a great entertainment, especially for group games!
[Electric mode]: This electric Gel Blaster has an upgraded gearbox, the automatic speed is very fast, giving you more real experience, making you feel so cool and happy.

Material: Metal + nylon material
Age requirements: 14+
Gender: Unisex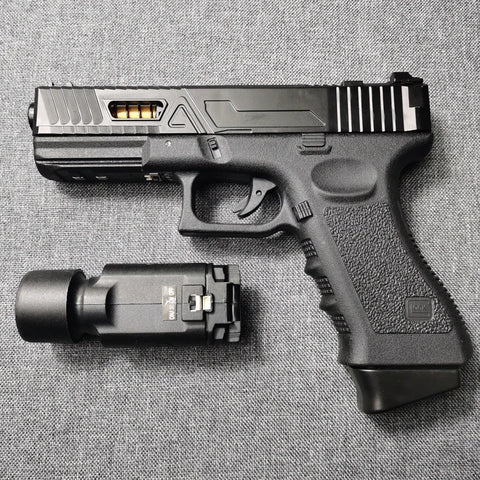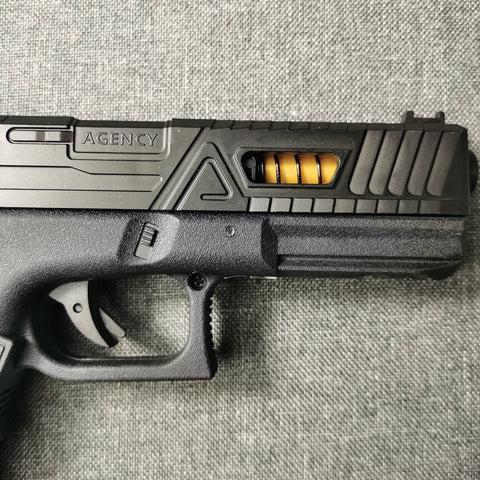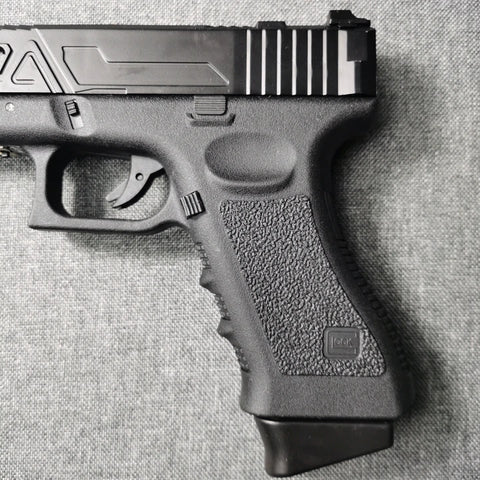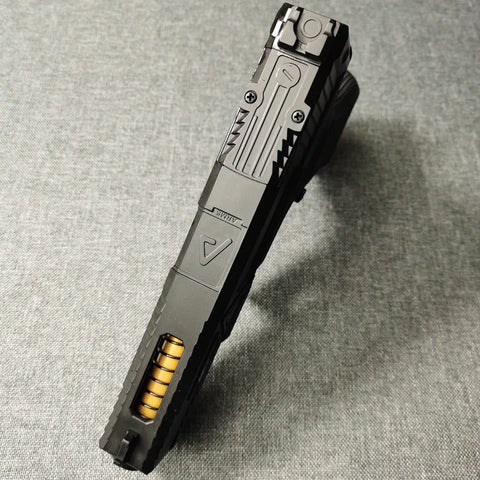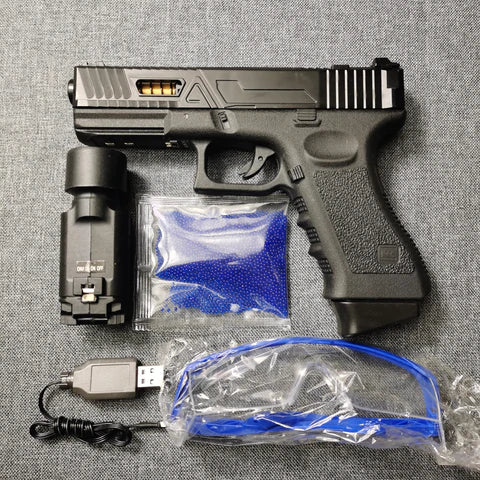 Notes:
This product is recommended for individuals aged 14 and above.
Charge the battery for at least 4 hours before use.
Soak the gel balls for 4 hours or more to maximize hydration.
After use, remove the battery to save power and prevent leaks.
Please do not modify the product, as we do not cover alterations to the default set.
Colors may appear differently on individual monitors due to differences in color settings and lighting.
Tips:
It should be noted that the gel balls soaks for more than 3 hours. To diffuse the gel balls, soak it completely; when loading the magazine, try to keep the balls as dry as possible. The magazine contains a motor, and prolonged soaking may cause it to rust.
Virtual power is included with all rechargeable batteries, they must be charged prior to use. The initial charging time is 4 hours, and subsequent charging times are 2-3 hours. To ensure safety, do not charge for an extended period of time without monitoring.
If you feel the battery power is insufficient while using it, stop using it immediately and replace it with a fully charged battery to extend the battery life. If the battery is overcharged, it will be damaged and will not be able to be used continuously.
If the toy has not been used for a long time, the battery should be removed and fully charged; And the water bomb should be poured out to avoid rusting the magazine's contact piece and the magazine itself.
Warning:
Wear safety goggles when using this product.
Do not fire at people or animals.